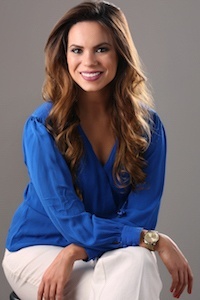 Hannah Salter
Attorney
Highlights

Why Do I Practice Personal Injury Law?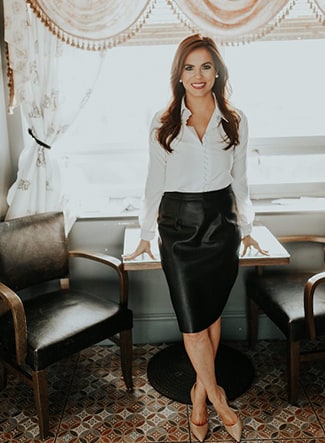 I started my practice at a large firm representing insurance and trucking companies. While representing them, I learned many important things. First, I learned the ins and outs of insurance companies, and what they consider when evaluating your claim. Second, I learned the main weakness of these insurance companies – they treated every person like a number and did not consider the true value, and in many instances, the tragic loss a person had sustained. Insurance companies are in the business of making money and their mantra is to deny, avoid and give you the run around until you give up.
Almost every personal injury case involves a claim against an insurance company. I realized many people who were making claims against these insurance companies through their personal injury attorneys did not have adequate representation. Simply put, their personal injury attorneys were lazy, had no attention to detail, and in fact, were managing their client's case just like the insurance companies. These personal injury attorneys did not know their client's claims, and often as a result, many people were deprived of the compensation they were rightfully owed from the insurance companies. This bothered me.
Because of my frustration with my insurance company clients, and my thoughts so many people deserved better representation, I decided to join Cliff Cardone at the Cardone Law Firm. We have developed a personal injury practice that is uniquely tailored to each of our client's cases. No case is the same. I know each of my clients and their specific complaints and injuries. I do not cut corners and you are not a number. When you call my office, you speak to me. I will keep you informed every step of the way. My aim is to know exactly what you want so I can get you there.

What Kind of Cases Have I Handled?
Death and Catastrophic Injury from Automobile and Trucking Accidents

Accidents on Offshore Rigs

Biking and Pedestrian Accidents

Insurance Coverage Disputes

Claims against Insurance Companies for Penalties Failing to Properly and Timely Evaluate Claims

Slip and Fall, Trip and Fall and Premises Liability

Accidents with Minor and Major Injuries

Accidents involving Drinking and Driving

Underinsured and Uninsured Motorist Claims
What Makes the Cardone Law Firm Right for You?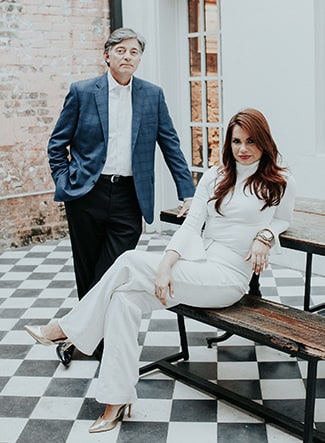 That is a question you need to ask yourself. Each law firm is different and each person wants something different from their attorney. What do you want?
At the Cardone Law Firm, we pride ourselves on being a full-service firm with clear and consistent communication. If you call my office, you are going to speak to me. I give most of my clients my cell phone number in case of an emergency. We work with our clients to ease the frustrating and difficult process of pursuing their claim against the insurance companies. From the second you phone Cardone, you only talk to us and we handle it from there.
We go the distance. Recently, I had a client who was involved in an auto accident. In addition to her personal injury claim, we also brought a diminished value claim for the property damage her vehicle sustained in the accident. The insurance adjuster told me, "I can't believe you are actually handling this for your client. In my 20 years of working for an insurance company, I've never seen an attorney handle a diminished value claim because an attorney can't make any money off of it and they are too much work." For us, our sole motivation is not money. It's about the fact that our client was rightfully owed something for her diminished value and we wanted her to be satisfied and made whole. When we accept your case, we take the good, the bad and the ugly. In fact, most of our business comes from word of mouth from our satisfied clients because we aren't your normal attorneys.
We practice many areas of the law. Your case is only as good as your lawyer. Our firm will not take a case that is not in our area of expertise. We work with many fine attorneys throughout the state and if we are not a good fit for you, we will refer you to an attorney who we respect and recommend.
We want to turn lemons into lemonade. When most people call us, they are in a bad situation. We believe something good should always come of something bad, and that we should care for the community of people who support us as attorneys. In every case, we donate a portion of our attorneys' fees to a local charity of your choice through our Cardone Cares program. The portion donated comes not from the money due to you, but the money we would otherwise put in our pocket as our salary. It's our way of showing you we are all in this together.

IF YOU ARE GOING TO HIRE ME, YOU SHOULD GET TO KNOW ME
We wanted to go beyond the typical attorney bio you normally see online. Because one of the most important things for you is to know what you are getting when you hire an attorney. What most people forget is when they hire an attorney, they are hiring a person. Here are a few personal and professional insights to me:
What is your professional philosophy?
You can never know enough people or have enough mentors.
Why the drive to work?
My parents believed in me blindly and engrained the importance of hard work in my blood. They have both always been examples of strength to me. They taught me to always rely on myself. There were never any excuses why you couldn't do something.
What is your favorite thing about personal injury law?
At the end of the day, I long for the rewarding feeling that comes with working through a difficult time with someone to reach a positive outcome. It's encouraging to be consulted and for someone to put their trust in you. Knowing someone is relying on me, makes me the best advocate I can be.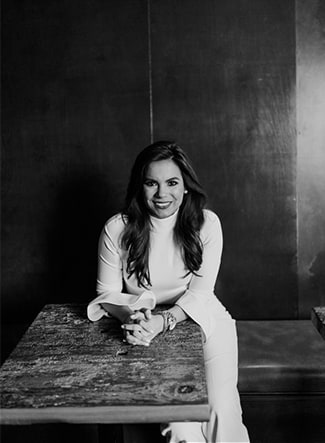 What is the best legal advice you have for us?
You should always consult an attorney when you have a question, never rely on what someone else told you about their experience with a legal dispute.
How is your background helpful to you in the legal industry?
I am from a small town. I am naturally creative and inventive because in my small town there wasn't much to do and we didn't have access to the resources of many larger cities. I can teach myself anything and I believe this is especially important in the law because it is ever changing and each case presents a variety of fields in which you must have knowledge. As a lawyer, you must be creative. You must ask yourself, how can I bring value to my client's case and make it stand out above all the others? Growing up in a small town also showed me the value of genuine relationships. Always be kind because you never know when you will run into that person again. The same holds true in the legal field.
What is the best advice you have received on how to bring added value to a case?
Go to the scene, talk to people, investigate and get out of the office. A case is about the facts and rarely are cases won sitting behind a desk.