Cruise Ship Accidents and Injuries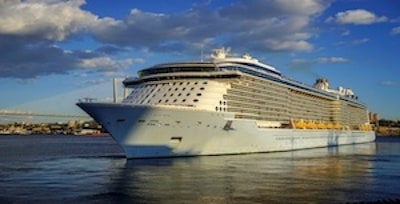 Boarding a cruise ship in New Orleans can be the beginning of a memorable experience. But sometimes a happy time can quickly turn into a disaster. Unfortunately, injuries on cruise ships are quite common. Sorting out the process for handling cruise ship injury claims can be confusing and stressful, and Maritime laws, proper venue, international treaties and agreements between governments can all complicate the recovery process.
The most common examples of cruise ship injuries we see are:
Slip and falls
Gangplank injuries
Tender boat injuries
Wrongful death
Food poisoning
Excursion injuries
Crewmember injuries
Elevator and Escalator accidents
Trip and falls
Rape and sexual assault on a cruise ship
Fires and mechanical issues
Drowning or near-drowning
Cargo damage
The highest priority for the crew and companies involved with a cruise ship is to ensure that you are safe. Consequently, you have the right expect and receive safe and hazard free accommodations while on board.
Often times, cruise ship passengers are reluctant to file a claim against cruise lines because they feel intimated by these large companies. However, it is important to remember that cruise lines have a duty of care that is owed to you. If that duty of care is breached, you have the right to hold the cruise line accountable. We have experience in filing claims against major cruise lines that depart from New Orleans such as:
Carnival Cruises
Norwegian Cruise Line
Disney Cruises
Royal Caribbean
American Cruise Lines
Viking
American Queen Steamboat Company
Even though an injury is the last thing you would expect on a vacation, cruise ship injuries can occur when you least expect it. There are limitations in suing for a cruise ship injury while on the ship or even on a cruise ship excursion.
When booking your vacation, the cruise line will typically have you agree to terms and conditions as a passenger. It is important to read these terms and conditions because each cruise line's contract may contain a different statute of limitations and waiver of jurisdiction. Many cruise ship injury lawsuits must be filed in Florida. However, some cruise lines require suit to be filed in California, so it is crucial to review the ticket contract before making a claim for your damages. You will also want to be aware of the time limit you have to file a personal injury lawsuit or your right to file a claim could be lost forever.
Our firm will be there every step of the way to help you deal with all the complex legal issues that may arise. We will help you recover any present and future medical expenses, pain and suffering, lost wages, loss of earning capacity, and any other damages caused by your cruise ship injury.
If you suffered an injury on a cruise ship which departed from New Orleans or any other port, please allow my team of attorneys, who are skilled in handling these cases, help you resolve your claim and secure you a fair recovery. We handle cruise ship accidents in all jurisdictions. Phone Cardone at 504-522-3333 or toll free at 888-89Cardone.