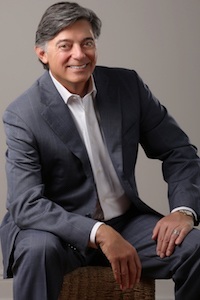 Clifford E. Cardone
Founder
Highlights

Why Do I Practice Personal Injury Law?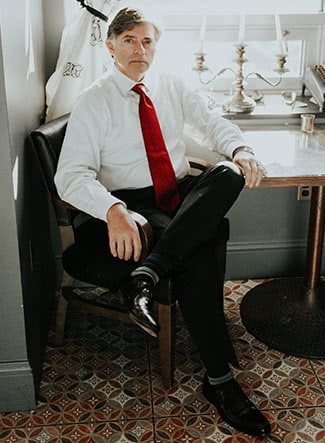 Early on in my legal career I was lucky enough to practice law with a brilliant general practitioner, Charles G. Merritt. He was also my father-in-law. Not only did he show me where the courthouse was, he taught me to be a lawyer. He exposed me to a variety of areas of the law from abstracting a title to property to bankruptcy, domestic, criminal, successions, contracts, corporations, and, yes, even personal injury law. Through his tutorship I developed somewhat of a following handling personal injury cases.
The following I developed came naturally, and I found myself concentrating in personal injury law. Using my experience and connections, I put together a team of professionals such as economists, medical doctors, engineers and others that I draw upon to assist me in molding your case into the best it can be. In this special process, I develop a deeper connection to each client. When I assemble the perfect team, it is possible to make something wrong, right again, I can bring a seemingly impossible situation back to normalcy. This is when I feel the most sense of pride and accomplishment. Look at testimonials from actual clients who I have helped over the years. Satisfied clients are what drives me to be the best I can be.
What Makes the Cardone Law Firm Right for You?
Whether the Cardone Law Firm is right for you is a personal decision that you must make for yourself; not much different than selecting the right doctor for your care. It's all about your comfort level. So, you must ask yourself: Do I feel comfortable entrusting the handling of my case to the Cardone Law Firm?
At the Cardone Law Firm we welcome a face to face meeting with Cliff Cardone. If our "bedside manner" doesn't meet your expectations or you do not feel a kinship with the way we answer all your questions and help resolve your fears, you haven't lost anything, but time. You will, of course, gain information on how to navigate through all the changes and obstacles that may present themselves after suffering from life altering injuries.
We promise you the Cardone Law Firm will never put more money in our pocket than you do from a settlement or judgment received in your case, even if we must reduce our attorneys' fees. We do this because we believe your case is about you, and without you, we couldn't keep our doors open or do the work that we are so passionate about. You should be receiving the most benefit at the end of the day and it's our mission to keep it that way. Our reduced fee guarantee is our promise to you.
Lastly, we really care about our community and our clients. That's why we established the Cardone Cares Program, where we donate up to 5% of our attorneys' fees to a local charity of your choice. You are involved in choosing your favorite charity and we donate the money from our fee earned in your case in your name. Through the Cardone Cares program, we are all are giving back to the community that has been so good to all of us.
What Kind of Cases Have I Handled?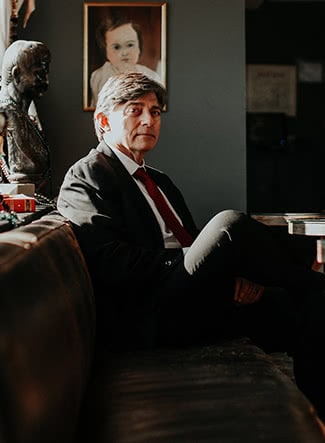 My legal experience is diverse and my career has been colorful. I have practiced law for over 42 years. I started out in the district attorney's office eventually being promoted to senior trial attorney and serving as the lead trial attorney in over 300 cases. I was selected to testify before the Louisiana legislature on revamping the law and streamlining criminal procedures for obtaining expungements.
After my experience in the district attorney's office, I moved on to private practice opening my own firm focusing on personal injury law. Since starting my own firm, I have taken many cases to trial resulting in groundbreaking changes in the law for those victimized in various types of accidents. One of my most favorite accomplishments is spurring the installation of lights on the Crescent City Connection Bridge following the conclusion of a case I handled for a client who was injured on the bridge due to poor lighting conditions.
I also presented a case before the United States Supreme Court reversing a Louisiana Supreme Court decision. The United States Supreme Court only hears 80 cases out of the approximately 8,000 cases filed each year. For an attorney to have a case accepted and favorably ruled upon by the United States Supreme Court is a huge and rare honor of which I am extremely proud.
At this point in my career, I am now focused on handling auto and truck accident cases. I also currently handle premises liability cases, medical mal-practice and a variety of other case which you can read more about. At the end of my bio, you can find a select list of cases I have handled which have been published by the Louisiana reporters.
IF YOU ARE GOING TO HIRE ME, YOU SHOULD GET TO KNOW ME
We wanted to go beyond the typical attorney bio you normally see online. Because one of the most important things for you is to know what you are getting when you hire an attorney. What most people forget is when they hire an attorney, they are hiring a person. Here are a few personal and professional insights to me:
What distinguishes you from other lawyers?
Louisiana has plenty of attorneys. I find the most distinguishing factor about myself is that clients can trust me. I speak the language of stability. I deliver predictable results based on my years of experience and my clients naturally trust my advice. I've also been called dependable, stable and comforting. Most of my clients are clients for life.
What is one of your proudest legacies?
As a young man, I wasn't sure I was ready for or even wanted children. So, my wife and I decided to become involved in the foster care program. Consequently, many wonderful, but necessitous children became part of my family. We became attached to two children whom we later adopted and raised through adulthood. To say the least, it was both rewarding and challenging. We never had biological children of our own, but we could be a dad and mom to these two terrific young people. Having foster children, in part, is what lead to the formation of the Cardone Cares Program. It is through this program that we give a portion of our fees earned back to the community. Because the foster care program we participated in was through Catholic Charities, we do give to its host of causes for children in need.
How do you juggle being an ad-hoc judge and running your own practice?
My practice is not like the ones you see with thousands of clients who never meet their attorney. I am selective when choosing which cases I choose to handle. I find this allows me to serve my clients the best to achieve the best result. Because of the great staff I have and because I am selective when determining which cases to take, my schedule allows me to sit as an ad-hoc Judge in New Orleans Municipal and Traffic Court. I find sitting as a Judge keeps me sharp on the law and up to speed with all the players in the litigation arena.
What is the best legal advice you have for us?
Your case is only as good as your lawyer. In the legal field, reputation is everything. You should know your lawyer's reputation and know it well. Your lawyer should be just as familiar to your health care providers as he or she is with the Judges in the Louisiana Supreme Court.