Log Truck Accidents
Most people do not realize almost 50% of Louisiana is covered by forestland. With approximately half of our state being covered in this resource, timber ranks as the second largest industry in Louisiana. With the size of this renewable resource comes extensive transportation throughout the state by log trucks. It should come as no surprise log truck accidents often occur on our Louisiana roadways.
Because transporting logs can be extremely dangerous, Louisiana law places certain restrictions on the conditions under which log trucks can operate. Many of these laws are aimed at reducing log truck collisions. At the Cardone Law Firm, we are committed to helping victims injured in log truck collisions understand which Louisiana laws work to their benefit in proving their legal case.
It Starts With Hiring a Proven Louisiana Log Truck Accident Lawyer
Lumber and logging truck accidents often result in devastating injuries because the load of the logs often attributes to the severity of the crash. You may see many attorneys out of state advertising for log truck accidents, but when it comes to log truck accidents in Louisiana – you are doing yourself a disservice by not hiring a lawyer who regularly and routinely practices trucking law here. This is so because Louisiana law differs greatly from the law of other states.
At the Cardone Law Firm, we have represented clients injured by log trucks, and we have also represented log truck drivers injured by the negligence of other drivers on the road. We pride ourselves on being intimately familiar with Louisiana logging truck law which helps us to establish who is at fault for these often-severe trucking accidents. The first place we always start is with an analysis of Louisiana laws regulating log truck drivers and operators.
Louisiana Log Trucks Are Regulated
Log trucks are regulated by the Louisiana Highway Regulatory Act. Louisiana laws put regulations on the lengths piling and forest products can extend from the rear of the vehicle. Certain types of log trucks can only operate during daylight hours and must display a red flag at the rear of its load. Whether the log truck is prohibited from operating at night depends on the type of load and the length of the rear-projection of the load.
The Louisiana regulations, and their interplay with Louisiana court cases previously decided, are essential to determining fault. One Louisiana court has held it is absolute negligence for a log truck to operate outside of the legal hours of operation with an over-sided load. In Thompson v. Colony Insurance Company, the Louisiana court found the log truck driver was 100% at fault for the accident because he was operating at night and his load exceeded 15 feet from the rear of his truck.
These regulation violations often require an in-depth assessment by an attorney because even the Louisiana State Police can miss these violations when determining who is at-fault for an accident.
Log Truck Drivers Are Held to a Higher Standard
Log truck drivers are considered professional drivers by the courts in Louisiana. Because they are considered professionals, they are held to a higher degree of care. Put another way, they are held to a higher safety standard than that of the regular driver on the road.
Poor Log Truck Maintenance can Lead to Collisions
There are strict maintenance requirements for lumber and log trucks. This is so because poor log truck maintenance can greatly contribute to causing an accident on the highway. We've all been behind a log truck who seems to have debris flying from it's rear. We've probably all also seen a log truck that appears to be overloaded.
Flying debris from a log truck can blind the driver following behind it. Overloading with lumber can cause a log truck to be unable to stop in enough time to avoid a collision. Overloading can also lead to a greater chance the truck will overturn.
Violation of Transporation Requirements for Log Trucks can Cause Accidents
Legal regulations are placed on log trucks to ensure the load is safely secured and arrives at its destination without issue. Regulations exist which govern the size, length and weight of the logs being transported. Regulations also exist to ensure the load is secured properly during transportation.
Other Types of Negligence Causing Log Truck Accidents
In addition to assessing any regulation violations, we will conduct a full legal analysis to determine whether any other factors could have caused or contributed to the wreck. As we all know, Louisiana roadways aren't the best in the nation. The conditions of our roadways, and several other factors must be assessed when determining who is at fault for a log truck accident. These factors include:
The time of night, and relative street and weather conditions affecting visibility;
Whether vehicle maneuvers were at play, which may include, moving a log truck from one area of the highway to another without proper assessment of whether a lane change or turn could first be safely made; and
Whether preventative safety measures were followed, including but not limited to, whether the driver failed to put up proper safety warnings and devices if the driver's log truck was stalled on the roadway.
The Extreme Dangers Facing Log Truck Drivers
Log trucks are amongst the largest vehicles you will find on Louisiana roads. Due to the great demands that are put on log truck drivers to timely deliver their product, and seasonal setbacks such as rain, log truck drivers can often find themselves in difficult positions. The position of being required to drive fatigued or hastily to meet their employer's demands and make ends meet.
Because log truck drivers are often independent contractors, meaning they are only paid based on the loads they haul, they may feel these pressures even greater. When those behind the wheel are fatigued or are in a rush to meet demands, this is the perfect storm for a collision to occur. Research and prior cases have proven accidents are more likely to occur when employees are under pressure. These are factors which we always assess in every case to determine whether these human factors played a part in causing the collision.
No Obligation and Free Consulations With the Logging Truck Accident Attorney at the Cardone Law Firm
Cliff Cardone understands the seriousness of properly evaluating all facts associated with each log truck accident. We believe no detail should go unexamined and are strictly committed to helping injured victims in Louisiana properly and fully assess their legal case. You may see other attorneys advertising they handle log truck accidents in all 50 states – not us. We have one singular focus and that is helping people who were injured in Louisiana on Louisiana roadways. We handle logging truck accidents all throughout this state and have successfully represented residents of other states injured here by log trucks in Louisiana. To speak with us for a free consultation about any of your logging truck accident questions, you can give us a call 24/7 at 504-522-3333.
---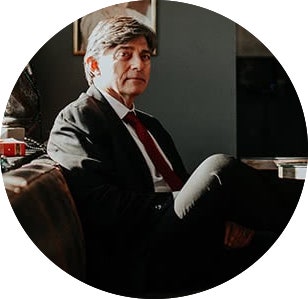 Cliff Cardone is a leading personal injury attorney with experience practicing before the United States and Louisiana Supreme Court. His most recent log truck success story was in 2018 when he obtained in excess of over 1 million dollars for a log truck driver who was injured when a Louisiana state employee ran a stop sign in a state owned vehicle. Cliff handled the case for over 7 years. The case was brought to conclusion in 2018 with Cliff getting the client compensated over and above the limits Louisiana puts on general damages, and with Cliff defeating the state's defense experts who argued the log truck driver did not suffer a brain injury.